Genesis Comparisons

Begin your vehicle search with Genesis of Littleton. With so many vehicle options to choose from, you will want to do some research to ensure that you make decisions that match your own high standards.
We have compiled these vehicle comparisons to simplify and inform your search. See how Genesis measures up for drivers around the Parker, Littleton, and Castle Rock, CO, areas.
2021 Genesis G80 vs BMW 5 Series
2021 Genesis G90 vs BMW 7 Series
2021 Genesis G70 vs INFINITI Q50
---
How Genesis Compares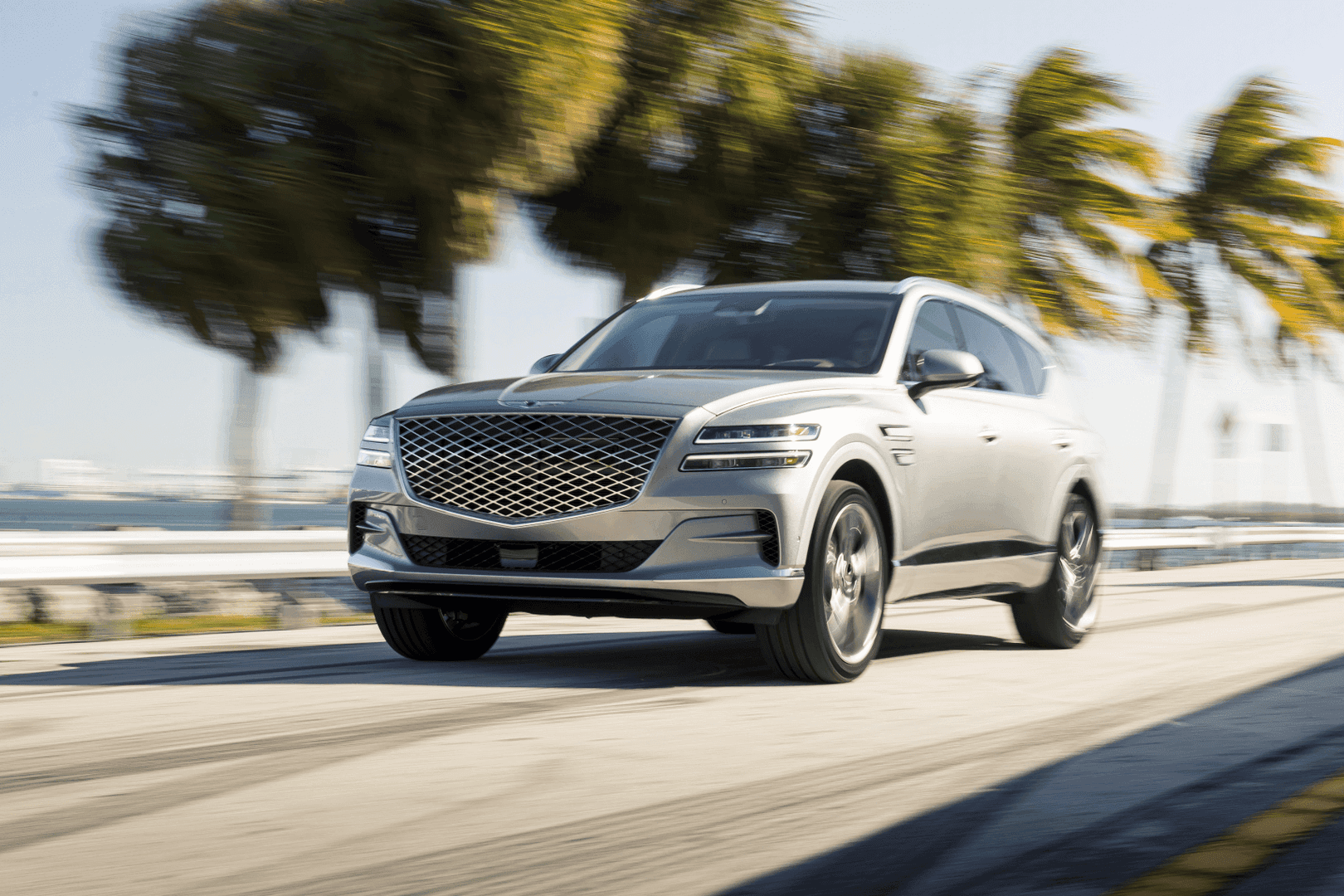 We also note how each vehicle stacks up against competitors from different brands. The depth of detail in each piece shows standout features that make an everyday driving difference. Some of the categories include: We offer various comparisons to optimize your research. We highlight the best features of Genesis vehicles and the variety in each trim to facilitate an individualized match with each vehicle.
Comparisons between Genesis and top competitors
Comparisons between the Genesis GV70 and GV80
Highlights of Genesis features
These articles are key in understanding the current vehicle marketplace, but why start your journey with Genesis?
---
Genesis Interior And Exterior: Luxury Beyond Comparison
Genesis offers a first-class luxury experience for drivers and passengers. Vehicles have a sleek profile that turns heads as they pass by.
The interior of the Genesis can be matched for your personal comfort level. Luxury quilted or sport seats let drivers slide into a vehicle that exudes a style that speaks to you. Heated seats and active sound design enhance each trip to the fitness club or golf course.
In our vehicle comparisons, you can see how the Genesis compares with its competition.
---
Genesis Technology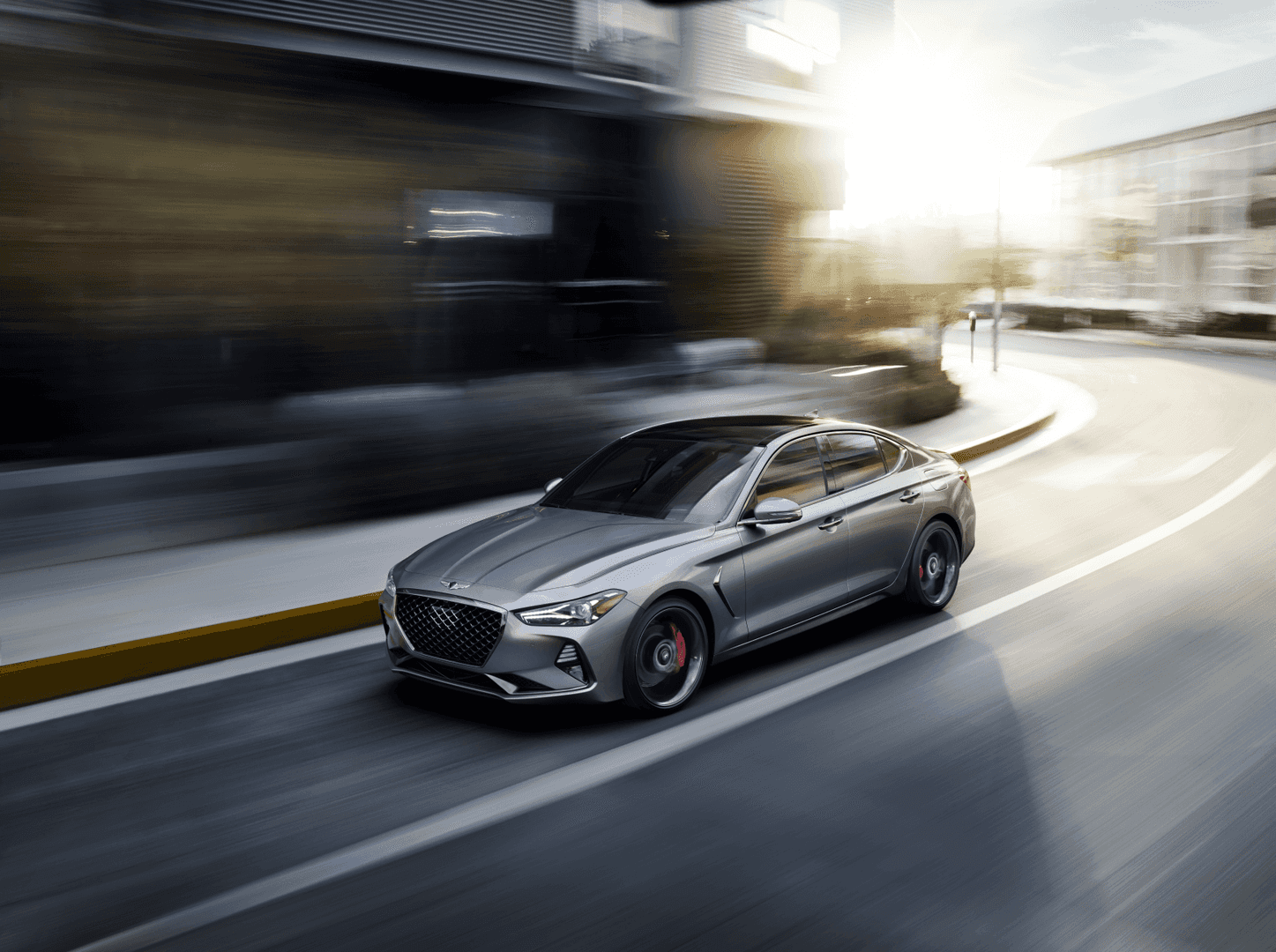 Genesis vehicles also offer the technology to help you drive and arrive in safety and comfort.
This includes the innovative Smart Cruise Control. Genesis was one of the first manufacturers to implement this safety essential. The feature deploys front-mounted radar that monitors traffic around your vehicle, so that drivers can safely maintain speed and distance. Smart Cruise Control is reactivated after the vehicle comes to a complete stop, allowing for a smooth cruise.
To learn more about additional features, our comparisons of Genesis cars and SUVs spotlight safety that stands out.
---
Genesis Performance
Genesis is built so that drivers can take uncommon luxury anywhere. Our sedans set a standard for performance that pairs power and pleasure.
The G70, G80, and G90 Genesis sedans are thoroughbreds built to run with impressive power. Twin-turbo V6 engines give incredible thrust that not only sparks the drive but also feelings of a superior driving experience.
Genesis sets the bar high for on- and off-road performance, something in place with the Genesis GV80 SUV. The SUV offers incredible interiors and performance that meet the demands of an SUV.
The GV80 SUV's quad headlights and 12-plus inch digital cluster continue next-level design worthy of attention. To find out more about Genesis performance, our comparisons with other brands show how we offer vehicles equipped with top tier performance and convenience.
Contact Us To Learn More About Genesis Comparisons
We hope you've found the information about available Genesis options helpful. Drivers in the areas of Parker, Littleton, Castle Rock, and beyond can check out our reviews.
If you have any more questions on how Genesis stacks up against other vehicles, don't hesitate to give us a call or stop by Genesis of Littleton today.